AC Fan Application: Cooling fans with high life expectancy and P1 warning and S1 speed signal output for semiconductor equipment.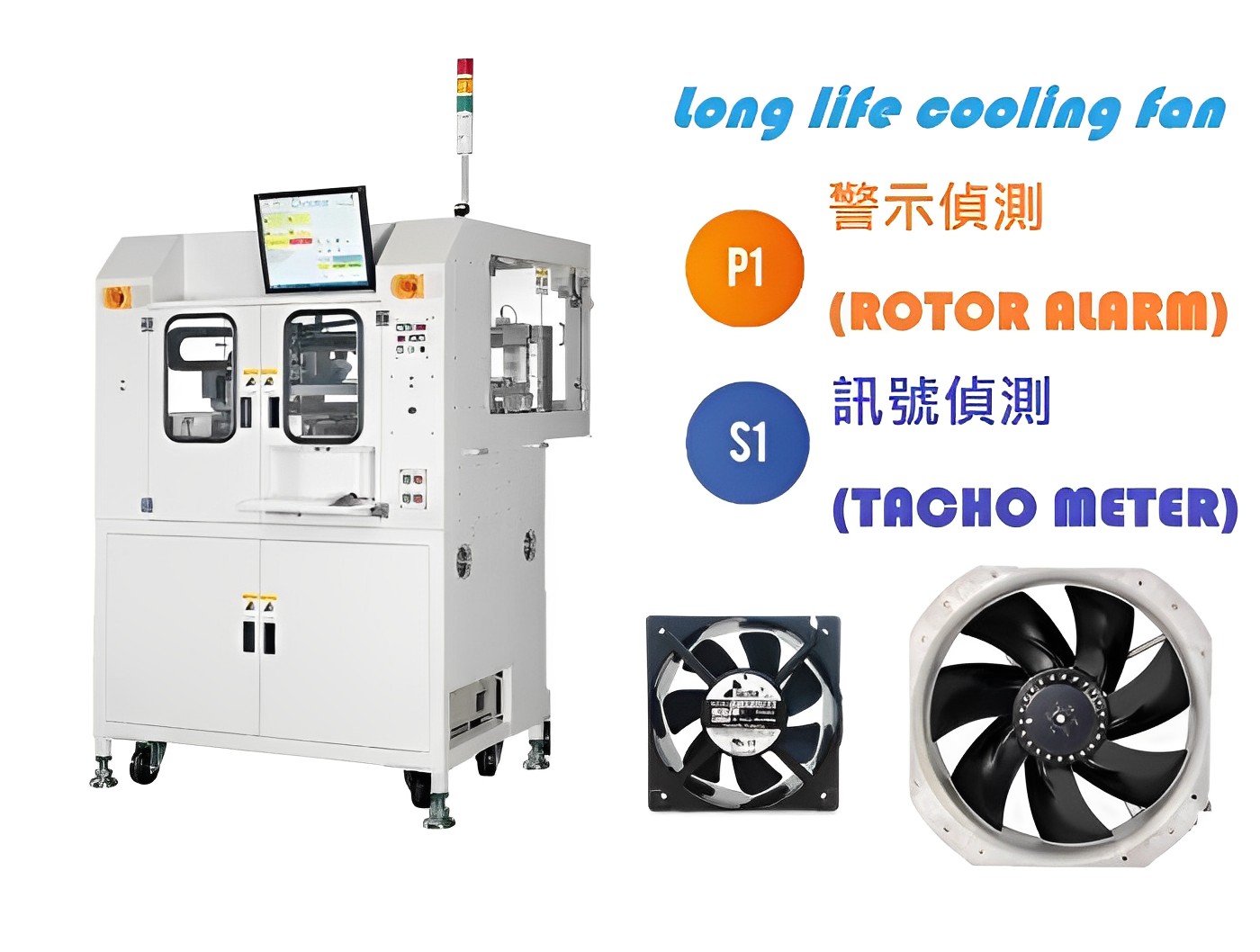 Electric vehicles, 5G, low-orbit satellites, metaverse, high-efficiency computing, future industry trends will drive a large demand for semiconductor chips, and semiconductor production lines need to operate 24 hours a day to maintain yield and production capacity.
The high-life fan produced by Fulltech is estimated to last 80,000 hours at 40'C. this specific model has been purchased by major semiconductor equipment factories, including the largest fab in Taiwan and the two largest semiconductor factories in South Korea.
Fans featured with long life, Long-life models in the table below, enable semiconductor equipment providers to prevent the machines from shutting down without notice and avoiding huge losses,
| | | |
| --- | --- | --- |
| Model | Description | Size |
| | Axial fan, 230Vac, ceramic ball bearing | 120x120x38mm, plastic impeller |
| | Axial fan, 230Vac, ceramic ball bearing | 172x150x51mm, plastic impeller |
| | Axial fan, 230Vac, ceramic ball bearing | 172x150x55mm, plastic impeller |
| | Axial fan, 230Vac, ceramic ball bearing | 180x180x90mm, plastic impeller |
| | Axial fan, 230Vac, ceramic ball bearing | 205x205x72mm, plastic impeller |
| | Axial fan, 230Vac, ceramic ball bearing | 280x280x80mm, metal impeller |
When the speed of fan is lower than 70% (or other customized speed)
P1 warning signal will be switched on in advance, besides, speed signal can be monitor by using our fans with S1 speed output characteristic
Both fans can help the semiconductor industry detect abnormalities in the first place to achieve the effect of intelligent monitoring,
The long-life fans supplied by Fulltech, as well as the P1 warning and S1 speed signal output fans, are not only suitable for semiconductor equipment, but also suitable for industrial automation equipment in Europe and the United States. Electronic components from Central and Eastern Europe (Poland, Czech Republic, Austria, Hungary) are welcome Distributors and cooling system manufacturers contact us
---