Congratulations to Fulltech 2021 D&B TOP1000 Elite SME Award

In the year of 2021, Dun & Bradstreet holds the 8th "Deng & Bradstreet SME Elite Award" in Taiwan and the core of the award is -"Driven with creative thinking, Re-evolution with co-opetition ".And Fulltech Electric Co., Ltd. is so honored to be rewarded in 2021 for Industry Leadership Award for 4 consecutive years.
Thanks to the Dun & Bradstreet (the global leader in business data and professional analysis), affirmed the long term effort by Fulltech Electric Co., Ltd with five consecutive years of awards since year of 2017. The award is based on the overall performance of the payment FSS financial stress index, PAYDEX payment index, PPS purchasing power index and export growth rate and export grade, as well as the growth of the export grade in the last two years. Also, the company should be with no refund record, no negative lawsuit news, and so on. There will be 1,000 top export-competitive companies were selected among 1.46 million small and medium-sized enterprises.
The challenges continues in 2021, with the epidemic since 2020, the impact of the Sino-US trade war which accelerated the re-construction of the global supply chain, and the disruption of the global supply chain due to the outbreak of the epidemic has also became normal faced by all companies. And it is a major issue for each company, including Fulltech Electric Co., Ltd., to face the rebound of market demand during the pandemic. And Fulltech Eelctric Co., Ltd continues to elevate our production capacity and made efforts to respond to the market demand from our major accounts. Fulltech Electric Co., Ltd., also established the risk management system to control and respond the un-expected market changes or demand in general circumstances.
All major players in the market has been pay great attention on the market trend in the post-pandemic era. Fulltech Electric Co., Ltd. also seized the opportunity and continues to promote our AC fan, EC fan models, also, we developed customized models for some specialized customers/industry, such as, ATEX EC fan and centrifugal fan for energy storage industry; EC fan with detect, tachometer and energy saving function for Anti-epidemic robot. All fans developed for special applications above are all for the purpose of connecting with the world trend, and strengthen Fulltech's technical core in modern technology and energy saving, to become the leading brand of cooling fans preferred by customers in the future international market.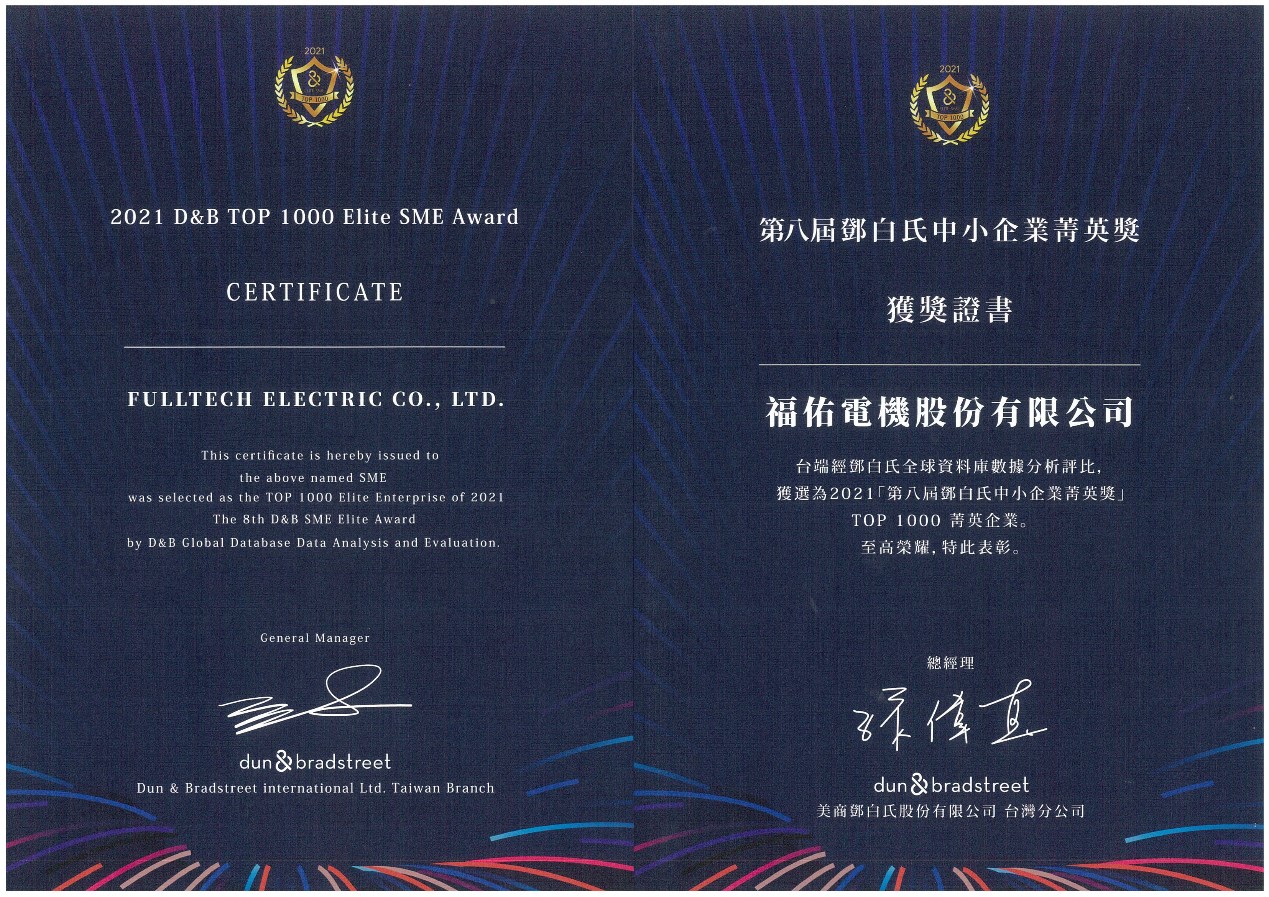 ---