Chinese New Year Holidays (Feb. 10th - Feb. 16th, 2021) - Fulltech Electric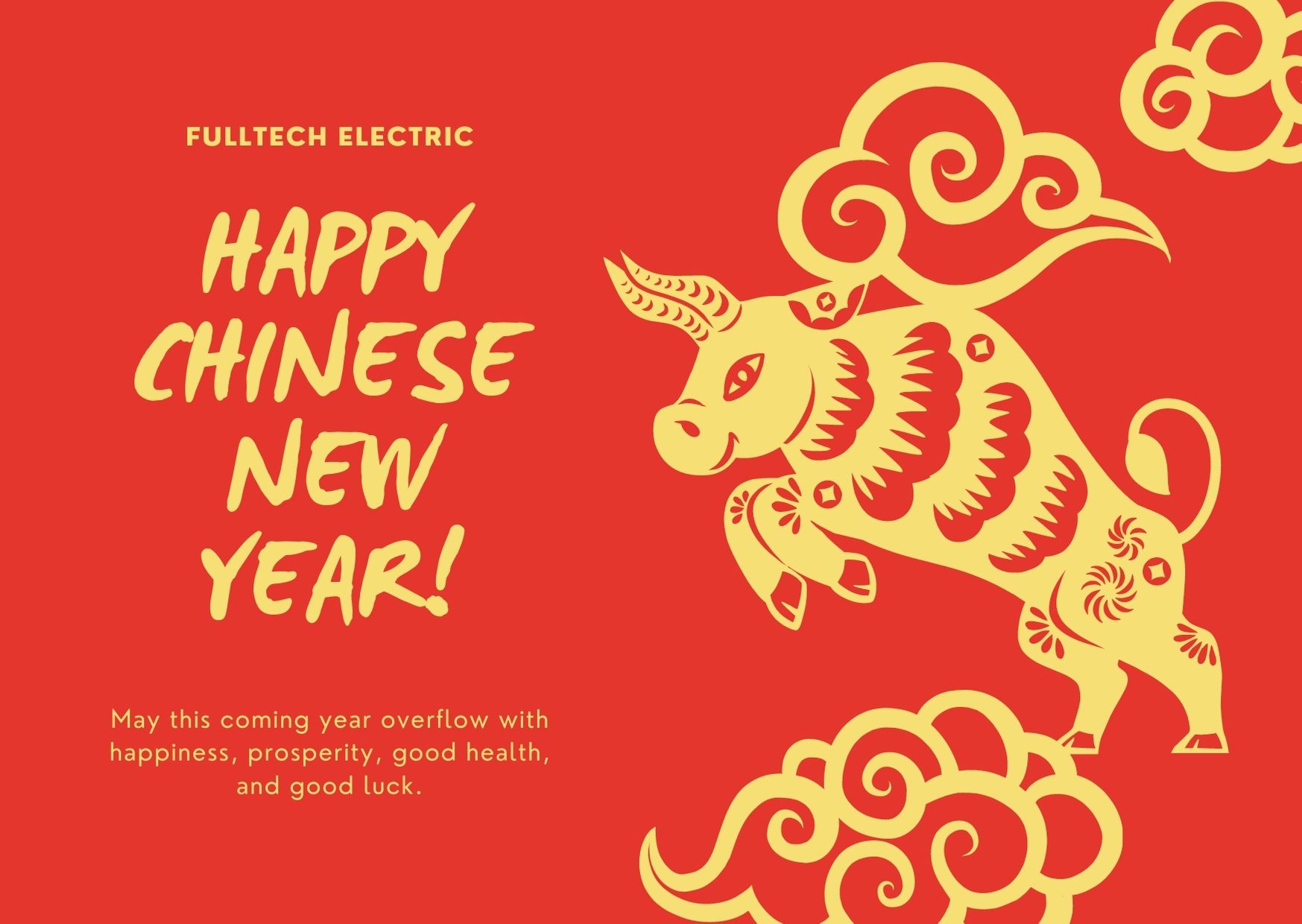 Dear Valueable Customers,
First of all, thank you for your support with Fulltech Electric Co., Ltd in this tough year. Your continous support is a big motiviation to keep us moving forward.
We also would like to take the opportunitiy to inform you that Fulltech Electric Co., Ltd. will be closed for Chinese New Year holidays from Feb. 10, 2021 ~ Feb. 16, 2021. We will be back to office on Feb. 17, 2021, and our last shipping day before holidays will be Feb. 9th, 2021.
Please contact with our sales team earlier or write to us if you may have any inquiry or order demand during this period of time, so we can prepare earlier and meet your requirment before our holidays.
Again, thanks for your support and wishing you all a happy and prosperous year of 2021.
---